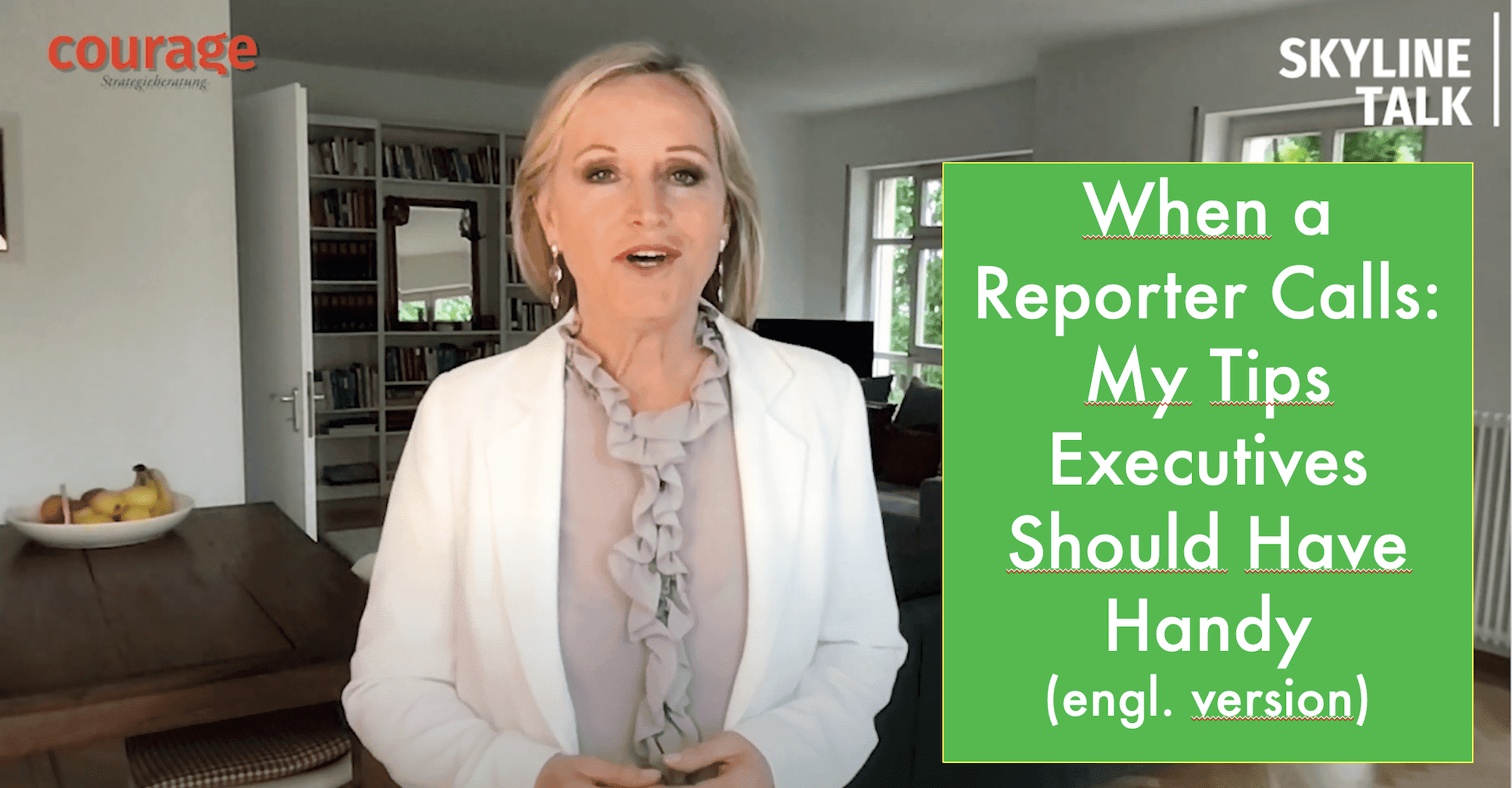 ????❗️When a reporter calls ❗️????
This is how you convince in every interview.
When a journalist gets in touch, many companies still panic. The fear that the media could write something negative about the company or executives is high. As a result, companies often do not give interviews or internally prohibit any contact with the media. As a result, a company surrenders control of interpretation. A journalist who cannot find a contact person at the company concerned will obtain the information from another source.
The changed requirements for communication due to social media are also very important. Employees, customers, suppliers and other stakeholders communicate via social media. This is how information leaks outwards. In the following video you will find some tips on how you can maintain the sovereignty of interpretation in communication in times of social media and internet. A constructive, professional exchange with the media and journalists is usually the more successful way for companies. In addition to being professional and respectful of the media / journalists, there are a few things that make you a valued media expert.
Our #YouTube channel: Link