Content marketing and the impact of video and audio
"A picture is worth a thousand words". This statement by Kurt Tucholsky from 1926 is just as relevant today as it was then. The brain processes images 60,000 times faster than words.
As a result, messages are processed faster and better and also better remembered. In addition, changing media behavior due to digitization has led to fewer and fewer people reading news. This applies especially to the target group under 30 years. I.e. Videos and audios (podcasts) are gaining massive importance.
Whether you wish to increase awareness, like to share your brand-image or intend to get awareness in the field of recruiting. The impact of videos and podcasts and their return on investment is above average for ALL audiences. That's why we at COURAGE decided to expand this area even further and have developed a new concept: "COURAGE – Skyline Talk."
Our current video with the managing partner and expert in insolvency and restructuring, Dr. med. Bettina Breitenbücher, KÜBLER law firm.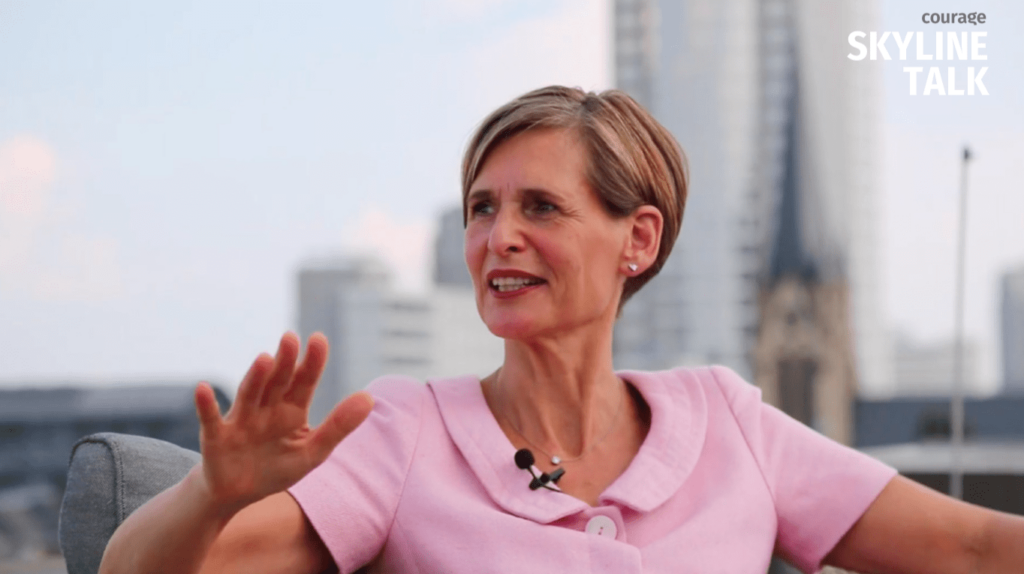 Our offer for the production of video and audio you find below.