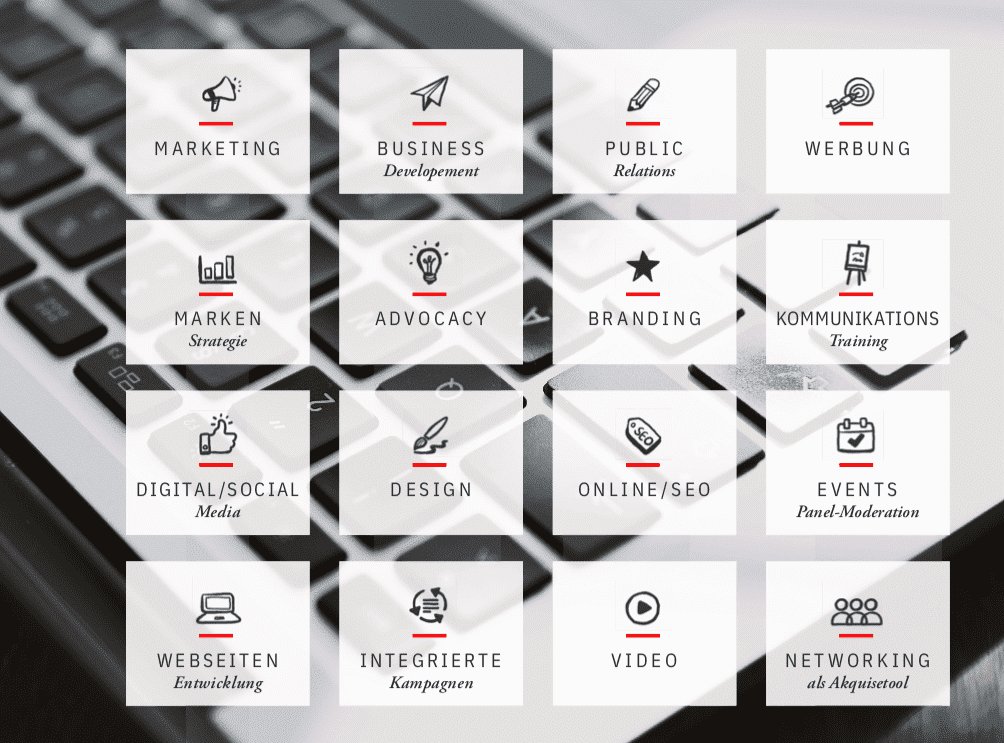 Frankfurt, July 31, 2019. COURAGE Strategy Consulting has been advising commercial law firms, accounting firms and companies in the areas of marketing, business development, public relations, advertising and social media for almost ten years.
We are pleased not only by the large number of satisfied customers we work with since our start, but also by double-digit growth, heading for a record year 2019. For that we want to say THANK YOU.
The COURAGE website has been completely redesigned and now presents itself in a new design and with modern technology. The look of the new website: clear and tidy www.couragecomm.de
"We are strategists, journalists, designers, programmers, concept designers, consultants and doers. This integrated approach to consulting, with which we distinguish ourselves clearly from the competition, communicates the new website much more strongly than our old website, "says managing director Claudia Böhnert.
Another strength of COURAGE is the successful business network built up over many years. "We connect stakeholders, bring customers and service providers together, organize events, and ensure that our customers can score with the right expertise to the right audience. This aspect of "networking" comes across clearer with the new website.
An area that we would like to expand even more in the future, "emphasizes Böhnert.
We are international: Another strengths of COURAGE, we support international law firms and companies that want to gain a foothold in Germany right from the start.
Siehe auch: Open-PR
***
COURAGE Strategy Consulting: The COURAGE team advises law firms, accounting firms and companies, in the areas of marketing, advertising, public relations and social media.
Claudia Böhnert:Claudia Böhnert has over 20 years of professional experience in international top 10 network agencies, most recently in executive positions. Since 2010 Claudia Böhnert is the owner and managing director of COURAGE strategy consulting.