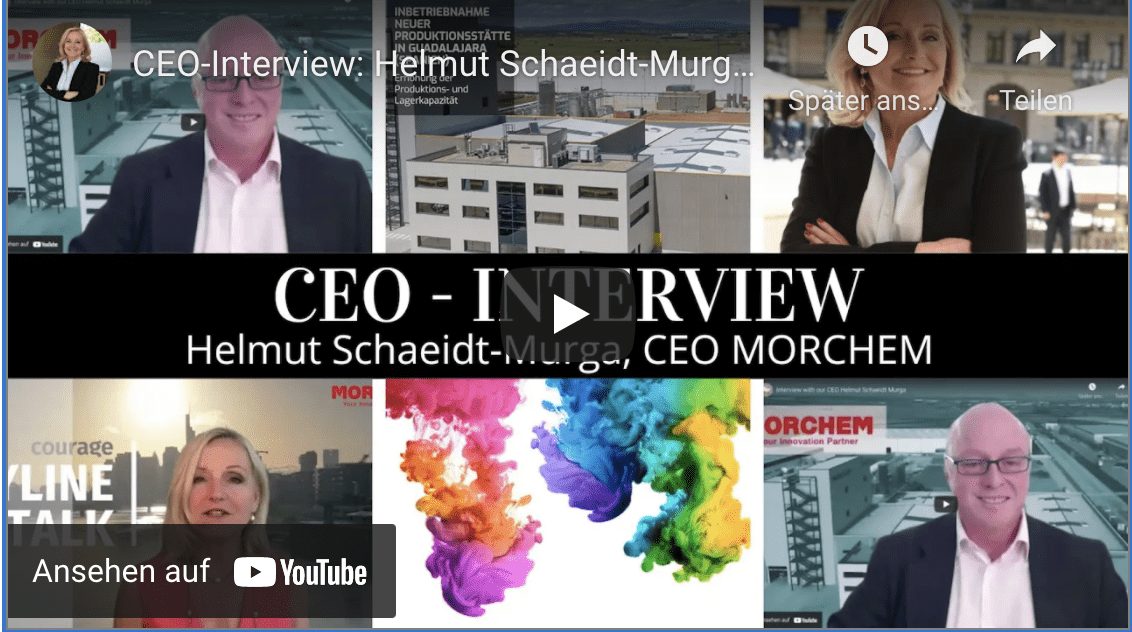 Helmut Schaeidt-Murga is CEO of the spanisch company MORCHEM, doing business globally. His grandfather emigrated from Germany in 1905. His father founded the global company MORCHEM. Mr. Schaeidt-Murga is at home in both cultures, as his name suggests.
MORCHEM is one of the leading global manufacturers for sustainable and compostable
Polyurethane-adhesives and solutions for the Flexible Packaging, Technical and Textile lamination.
MORCHEM just opened a new production plant in Madrid, which is one of the most innovative Polyurethane and Polyester factories for adhesives in Europe.
This was a good reason for us to talk to the CEO.
As a Marketing-agency we frequently interview CEOs, entrepreneurs, responsible heads of Marketing and PR to learn about their strategies and marketing initiatives.
In this video Helmut Schaeidt-Murga will talk about:
Current situation and future plans of MORCHEM (00:30 Min.)
Product portfolio MORCHEM (04:37)
New production-plant in Madrid (07:00)
Global organisation of MORCHEM (07:45)
How MORCHEM is successful, despite Corona (08:55)
Sustainability at MORCHEM (12:40)
Upcoming innovations and services at MORCHEM (15:07)
MORCHEM Philosophy (18:25)