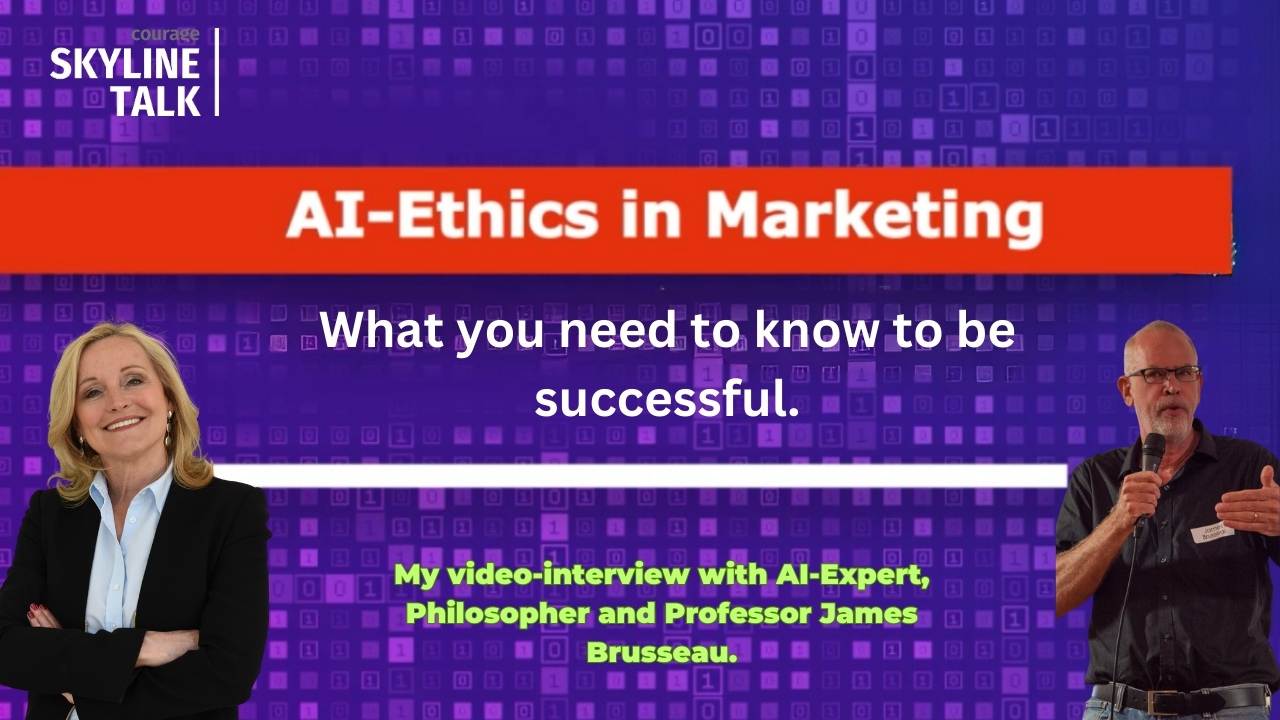 Ethics in Artificial Intelligence has become one of the most critical and relevant topics.💥🚀
In conversation with James Brusseau, Professor and Philosopher specializing in Business Ethics and Ethics in AI, we discuss his experience and perspective on Open-Source versus Closed Source.
We explore the reasons behind Elon Musk's departure from OpenAI – the company behind ChatGPT – and his founding of Xai.
Brusseau explains why, in his opinion, Marketing plays a central role when discussing AI-Ethics. He provides many concrete examples illustrating the significant role ethics plays, ranging from the film "Barbie versus Oppenheimer" to recruiting instances. Last but not least, he shares insights about the workshop he co-developed with the consultancy Overflow.
I highly recommend the workshop to everyone working in marketing and communications, as well as lawyers and CEOs, who want to ensure their company uses Artificial Intelligence in a way that cannot harm their clients, employees, and stakeholders. Find more details in the AI Ethics Workshop brochure: https://drive.google.com/file/d/1Flnk…
We would greatly appreciate your feedback, comments, and questions.
TO STAY UP TO SPEED: 💥🚀
Follow us on YouTube: https://youtu.be/F2rna1E0M18
Follow us on Linkedin: Linkedin